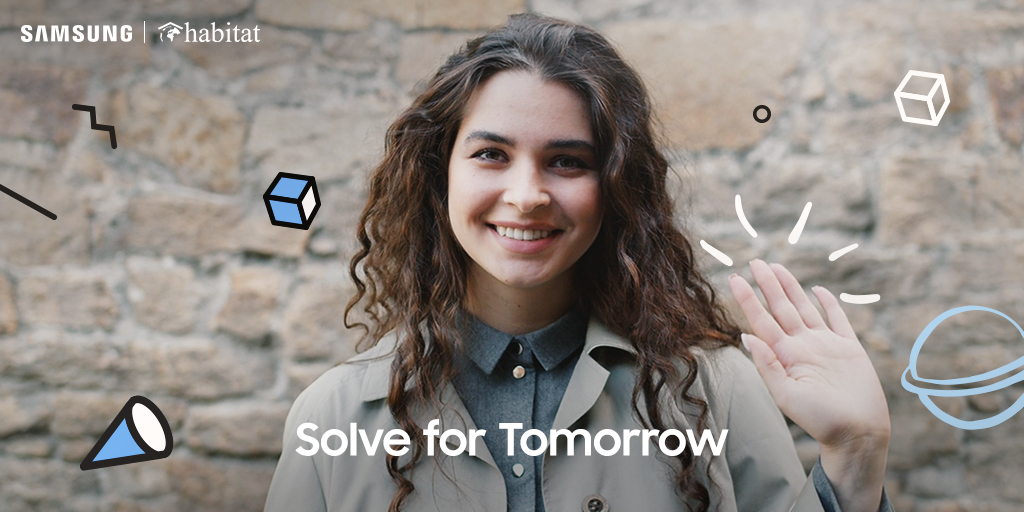 Solve for Tomorrow aims to make visible the positive impact of technological solutions designed by young people on the development of society and the environment. The program, implemented in partnership with Samsung and Habitat Association, is designed to develop interest in and proficiency in science, technology, engineering and mathematics (STEM) fields. Open to students in the classroom. 
While the program was disseminated in 81 provinces with the trainings given by volunteer trainers, it also includes a competition process.  
(If appropriate, Trainings and Contest Process can be explained under separate headings on the site) 
Trainings Provided Under the Program: 
Young people are supported to produce creative technological solutions for the problems of today's world with the "Design-Focused Thinking" trainings held continuously throughout the year as part of the Solve for Tomorrow program. In the new period of the program, "Global Goals" and "Climate, Sustainability and Energy" trainings will be added. 
Solve for Tomorrow Competition Process: 
Solve for Tomorrow competition is based on applying the 5 steps of the Design Thinking methodology, which are listed as "empathising, defining the problem, developing ideas, creating prototypes and testing". Young people involved in a 3-stage process within the scope of the competition are expected to develop projects specific to the following topics: 
Clean and Accessible Energy Production and Consumption

 

Smart and Sustainable City Practices

 

Waste Management and Conscious Consumption

 

Climate Action

 
"Design Thinking" trainings are given to 30 teams that have passed the first round and made it to the semi-final stage with the projects they have developed, and mentoring support is provided to help them develop their projects. After this process, the top 10 teams that make it to the final stage with their presentations are determined. "Presentation Techniques" training is also provided for the 10 teams in the final process, in addition to the ongoing mentoring support. At the final ceremony, the top 3 groups from the teams that are included in the jury evaluation process with their prototypes and presentations will have the chance to win gift certificates valid in the Samsung Online Store.